BUY 2 & GET 1 FREE!
Pick 3 SmudgeBalls and add to cart, and you will get 100% off on one!

THIS IS THE ONLY ORIGINAL SMUGDEBALL!

We know that house pets are generally attracted to balls.
Rolling a ball across the floor is highly similar to the scampering movement made by prey animals.
This then triggers your pet's predator tendencies and they will run after the ball.
SmudgeBall™ is perfect if you want to try to stimulate them and help evoke their natural instincts and give them a much needed physical exercise.


• HI, I'M SMUDGEBALL™ •
I hear humans love cats. I'm not sure why - they seem very scary to me so I just keep running away from them until I'm sleepy and tired.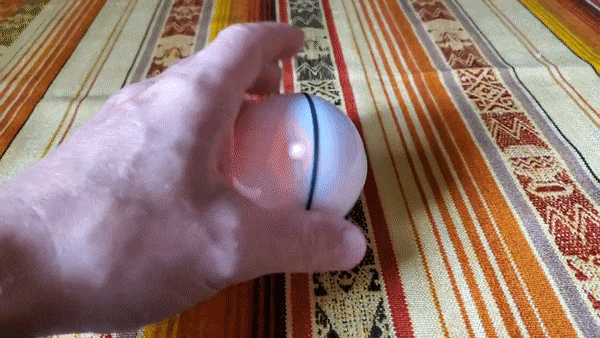 • IT'S A CAT'S WORLD... •

Sometimes humans put some catnip inside me and cats want to catch me even more, they literally go mad! So I have to use every trick in the book. I jump, run, spin and sprint around the room. It's like I'm a mouse and not a bit of circuitry enclosed in a hard shell.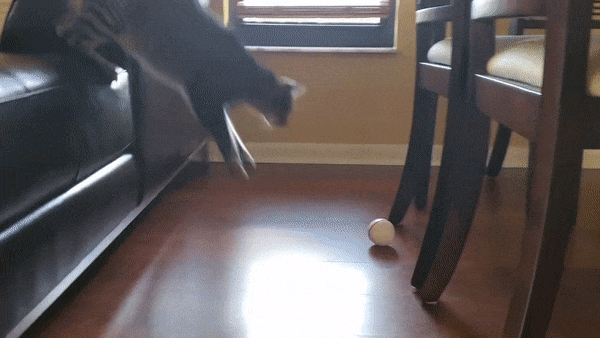 • ...BUT I CAN SEE! •

Anyway, I need to thank the human who made me for giving me situational awareness so that I don't keep banging around and getting stuck all the time. Cats are smart, so I need to be smarter than them!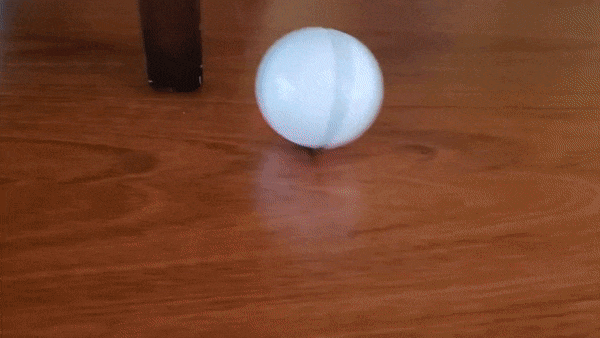 • I CAN GET WET SOMETIMES! •

One time I ended up in a huge water bowl. I think cats come there often and lick the water for some reason. I'm not sure why - water is bad for your circuits, but thank god I can survive a splash or two. They keep telling me to stay away from the water though if it ends up penetrating my skin - I'm toast. Literally.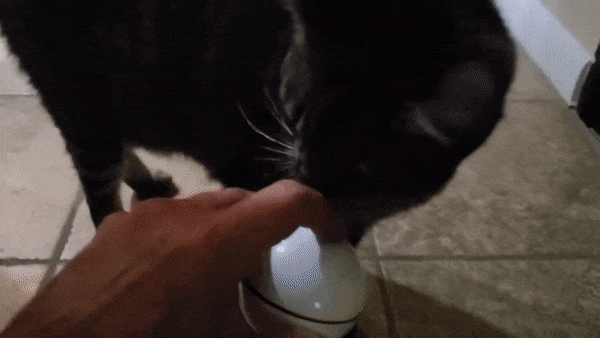 WHAT CAN SMUDGEBALL™ DO?

SAVES YOU TIME
We love to play with our cats. That being said - cats can play around for hours and they seldom get bored of it.

SmudgeBall™ doesn't need to go to work, doesn't need to eat or rest after a long day - it just needs a recharge from time to time and it'll keep going for days!


THE THRILL OF THE CHASE
Domestic cats, unlike their wild cousins, don't see a lot of action inside a cozy home where they have all of the food they need, and cuddles for days. 

This can lead to them becoming lazy and negatively impact their mood and their weight - further affecting their health negatively. 

SmudgeBall™ solves this problem in a fun and engaging way!



PACKAGE CONTENTS
1x SmudgeBall™
1x Instruction manual
1x USB A to USB B charging cable