BUY MORE, SPEND LESS!
THIS IS THE ONLY ORIGINAL SPOTBALL™!
Dogs love balls.
And we love watching them goof around while trying to catch them!
• HI, I'M SPOTBALL™ •
I'm waterproof. I'm smart. I'm fully autonomous and aware. I was made with one goal in mind - to escape the hounds that hunt me daily. My skin is bite and scratch proof, and my brain is protected by sturdy and rugged materials, so I can survive the daily life of being a dog ball!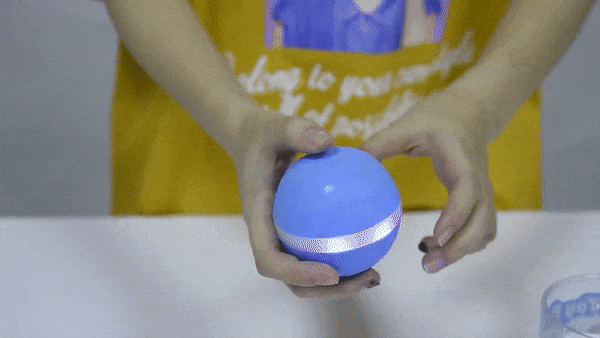 • IT'S A FUN LIFE! •
I'm not sure who started it. Was it the dogs or the balls that have first started this never-ending chase that's been going on for centuries. 
And for decades humans have been helping us balls escape the dogs, by trying to throw us as far away from the dogs as possible. Although they always laugh and pet their dogs when they bring us back to them, I'm sure they only mean the best.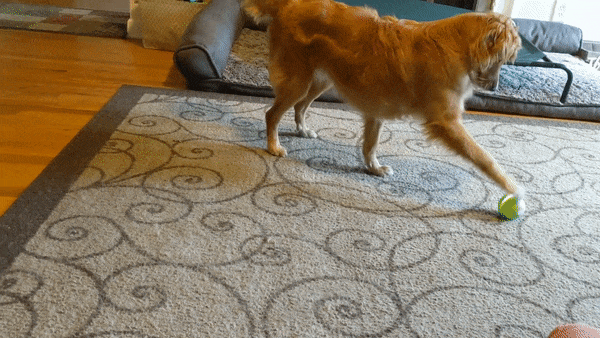 • ...BUT I CAN SEE! •
I was programmed to avoid any obstacle in my path. Getting stuck is a big no-no when you have a huge dog running after you, so I had to adapt and overcome! 
And yes, I do roll on carpets too. I actually roll on every surface imaginable!


• I'M WATERPROOF! •
My core is enclosed in a waterproof housing, so I can survive an occasional bath or a pool jump every once and a while. 
Throw me into the pool - I keep swimming
Throw me into the bath - I keep going
Throw me out into the rain - I keep rolling
Ain't nothing that can stop this SpotBall!


WHAT CAN SPOTBALL™ DO?
SpotBall™ doesn't need to go to work, doesn't need to eat or rest after a long day - it just needs a recharge from time to time and it'll keep going for hours on end!

NEVER WORRY ABOUT LEAVING YOUR PUPS ALONE AT HOME AGAIN! 
Dogs miss us when we're absent, and they usually spend their time either bored all alone by themselves or accidentally making a mess around the house while trying to have some fun! 
SpotBall™ solves this problem in a fun and engaging way by playing with them all day long! 

It keeps going for between 5-10 hours (depending on the amount of activity) before it needs a charge, so it's perfect when you go out to work or socialize!
PACKAGE CONTENTS: 

1x SpotBall™ 
1x USB Charger